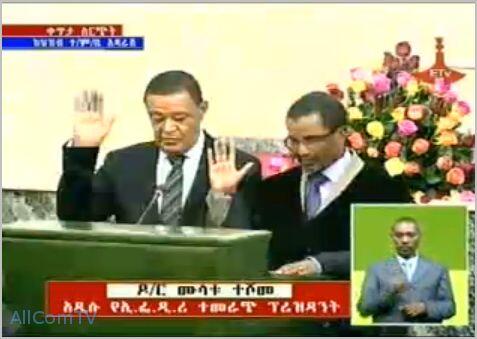 The state-run TV in Ethiopia has announced today that the current Ethiopian Ambassador to Turkey, Dr. Mulatu Teshome Wirtu, has been appointed as the new President of Ethiopia.
President Girma Woldegiorgis, who served two terms, has hand over his ceremonial role.
Mulatu served in various ministerial positions before he was appointed as an Ambassador under PM Hailemariam Desalegn's administration. He is also the executive member of the Oromo Peoples' Democratic Organization (OPDO).